About
---
Zhangjiakou Times Rubber Products Corp.Ltd.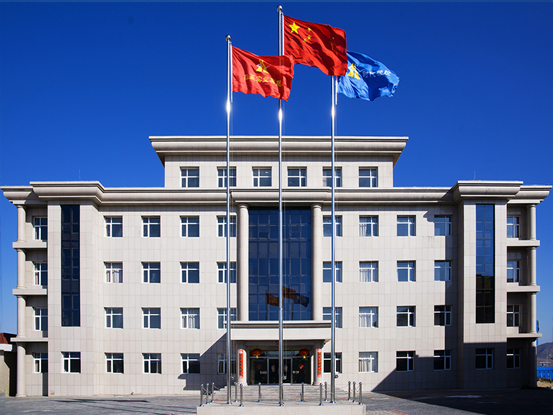 Zhangjiakou Times Rubber Products Corp.Ltd. of is one of the subsidiary companies controlled by Zhangjiakou Hongji Industry Group. Founded in 1958, it is a designated rubber seals manufacture by Railway Ministry, Coal Industry Ministry and Chemical Industry Ministry.
    Situated at Zhangjiakou Industrial Cluster Zone, it covers 113,000㎡ with 23,000㎡ of construction area. Besides introducing intelligent and whole staff training, possessing completed testing and inspecting equipment and newest machinery, the company insists on improving its administration and quality control continually and has achieved accreditation of GBT/T19001-2008 Quality Administration System. Now there are 358 employees including 80 technicians. The key equipments consist of skeleton gum dipping production line, rubber injector, vacuum plain vulcanizing machine, injecting-compressing plain vulcanizing machine, glue sprayer, machine center, digital-control lathe, engraving machine, which has been purchased or upgraded to the latest. All vulcanizing processes for oil seals are controlled by computers. 
    Equipped with 40 sets of completed physical and chemical experiment and inspection instrument, i.e. video measuring instrument, digital universal microscope, projector, viscometer, vulcanizing instrument, brittle temperature tester, carbon-black divergence tester, tensile machine, aging oven, they can meet all requirement for rubber products. The quality control on the aspects of raw material, processing and final product is extremely strict.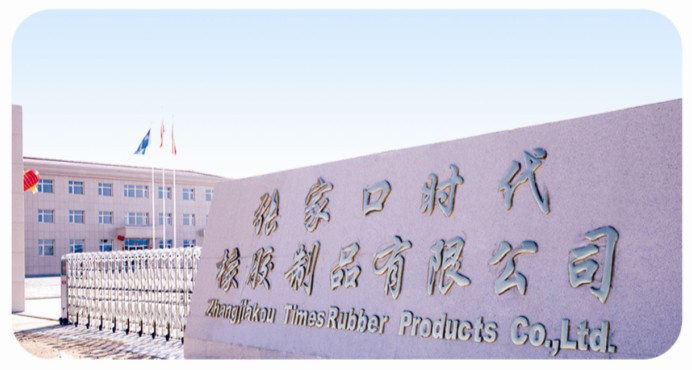 The company has the confidence and capability on strong and independent technical innovation and development as well as an advanced technical department which consists of rubber ingredient, processing, mold design and lab.  All standard or non-standard, OEM products can be produced.
    The company has a long-term cooperation with Times New Material Corporation in Zhuzhou, Science Academy of Railway Ministry, Rubber Institute of Beijing, North-West Rubber Institute, Sifang Research Institute of the Railway Ministry, focusing on meeting various requirements and finding solutions to the customers.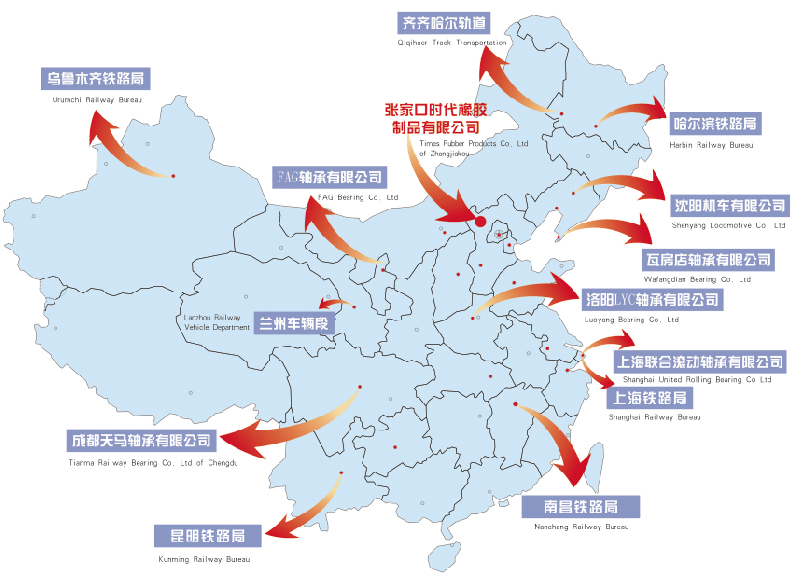 Main partners are Nankou Plant of Beijing Vehicle Group, Nankou Plant of SKF, Railway Bearing Co. Ltd of FAG, Wafangdian Bearing Co. Ltd, Luoyang Bearing Group Co. Ltd, Tianma Railway Bearing Co. Ltd of Chengdu, Xuanhua INGERSOLLRAND Corporation, Kailuan Mining Bureau, Datong Mining Bureau,Zhangjiakou Coal Mine Machinery Co. Ltd, UCI Automobile Spare Parts Co. Ltd of the US.
MXD series fluorine rubber oil seal listed as scientific project by Hebei province has advantages in low heat-generating, long life, non deformation and safety, which is used by Zhangjiakou Coal Mine Machinery Co. Ltd. Double-skeleton oil seal is used by Ingersollrand company. Seals for auto water pump has been used by Tianjin ASC Automobile Parts Co. Ltd since 2000, which is very popular in the North America market.
Total pages:1 No. 1

---